NEXT PROJECT / INDEX

If From Every Tongue it Drips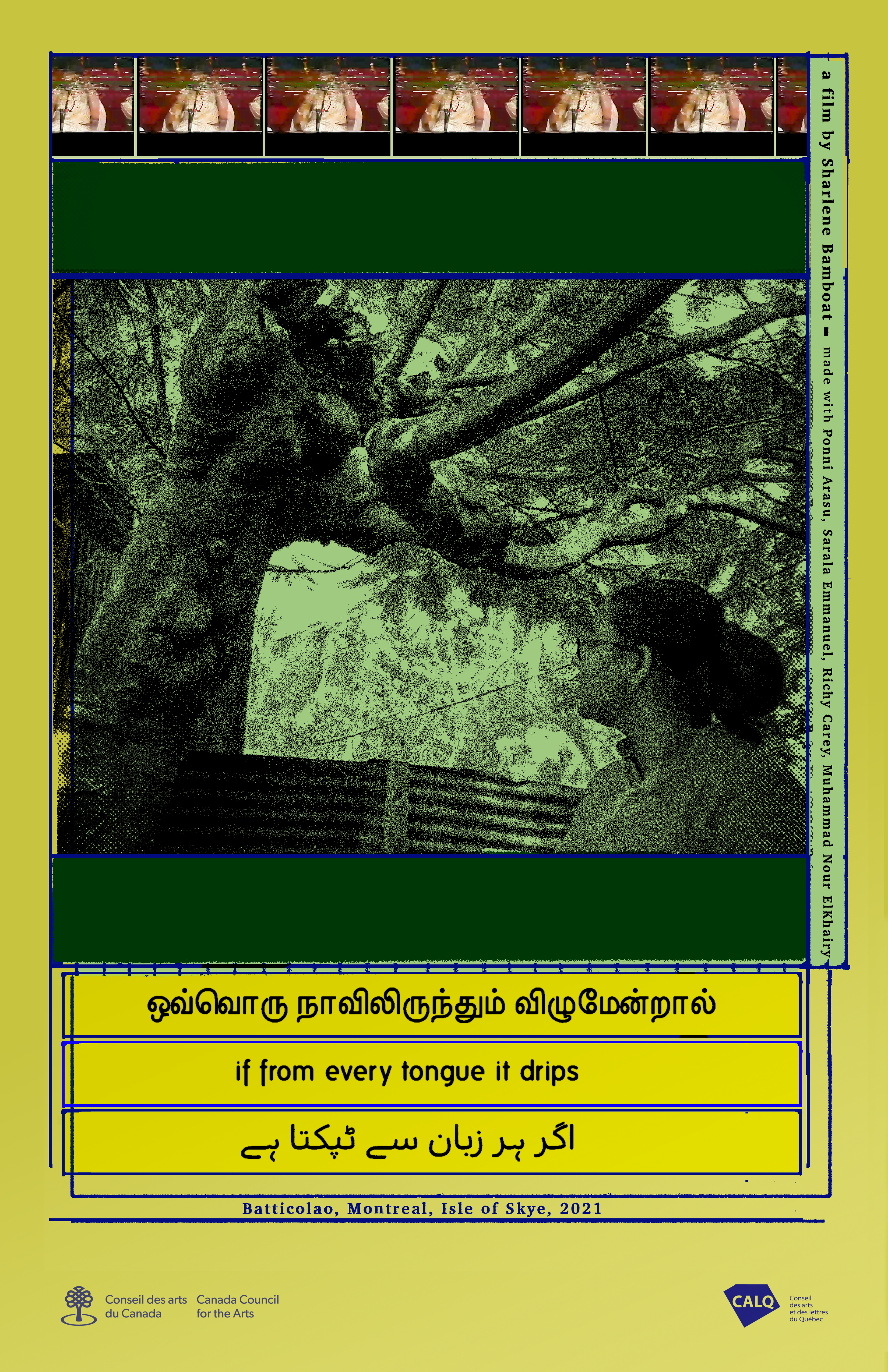 If From Every Tongue it Drips
is a film that explores questions of distance and proximity, identity and otherness, through scenes from the daily interactions between two queer women
- a poet and a cameraperson.
Created between three locations: Montreal, Batticaloa and the Isle of Skye, and connected through languages – Urdu, Tamil & English, personal and national histories, music and dance, and the gaze of the camera lens, they explore subjects both expansively cosmic and intimately close—from quantum superposition to the links between British
colonialism and Indian nationalism.
68 min, single-channel
Canada, Sri Lanka, Scotland
2021
CREDITS

Director/Producer: Sharlene Bamboat.
Performer: Ponni Arasu.
Camera Operator: Sarala Emmanuel.
Sound: Richy Carey.
Edit: Muhammed Nour Elkhairy.